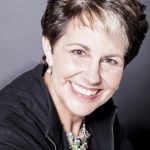 Kristin Nickells, Certified Executive Coach
aka "COACH K"  – I MAKE DENTISTS SMILE!
I can show you how to create a practice with Happy People & Healthy Profits!
Place a hold on my calendar for your next dental event! coachk@nickellsilver.ca
PO Box 1512, Parksville, BC V9P 2H4
Phone: 250-248-1926  
Fax 250-248-1927
Cell: 250-240-0150
Email: coachk@nickellsilver.ca
 Printable Brochure: Nickellsilver Brochure
Speaker sheet: KristinNickells OneSheet BLII
~~~~~~~~~~~~~~~~~~~~~~~~~~~~~~~~~~~~~~~~~~~~~~~~~~~~~~~~~~~~~
Kristin Nickells – BIO
Kristin has been working with dentists for nearly 30 years! She has been Office Manager, Business Manager, Bookkeeper, Consultant, and after completing her Masters-level Executive Coaching Certification, she is now a Coach and Instructor.
Award-winning International Speaker and author (How to Stop Making the 8 Biggest Mistakes Dentists Make, Indispensable! and Paper Napkin Plans), Kristin's articles have been published in industry leading journals including Just for Canadian Dentists, Oral Health Journal and Dental Entrepreneur.
Her most popular presentations address the ever-present challenges of running a practice; Keep Your Staff Without Losing Your Mind, and People Puzzle Decoded for Dental Teams, gives dentists and their staff useful, valuable tools to improve communication and leadership in a practice. Would You Like Floss With That? – Dental Business Nuggets-Fast, Hot & Easy teaches the team better ways to improve productivity and build thriving practices.
After so many years of watching dentists learn by trial and error, Kristin developed a business-skills training program for dentists called Business Bootcamp for Dentists which teaches dentists fundamentals in management, leadership and business and provides ongoing support.
She is a credentialled member of the International Coach Federation, an avid Toastmaster, and a keen golfer. She was born, raised and lives still on Vancouver Island.
Associations and Affiliations:
Member, International Coach Federation
Member, Mid-Island Coaches Association,
Past President – Oceanside Women's Business Network,
Member – Cambridge Who's Who Business & Profesional Network,
Premer Advisor (Consultant), Simply Accounting by SageMember,
President – Toastmasters Arbutus Chapter
Volunteer Alumni Coach, Royal Roads University Graduate Certificate in Executive Coaching, Faculty of Applied Leadership
~~~~~~~~~~~~~~~~~~~~~~~~~~~~~~~~~~
My Philosophy:
I believe that there is an entrepreneurial spark in most people who go into business for themselves (but not all) and yet many struggle to manage their businesses; that spark can begin to fade. Many are 'technicians' who believe they have an idea or product that is marketable, but have not yet developed the business acumen needed to thrive in the market place. Many professionals fall into this category.
My career managing dental offices for many years naturally included coaching and guiding dentists, (who self admittedly had little or no business training in dental school), helping them to develop business acumen and managerial skills in order to achieve their business goals as well as their professional goals. It was a natural for me to branch out to offer these services on a professional basis.
My services are not limited to the dental profession, as there are many professionals of all kinds who find that they require that little extra bit of training and guidance to reignite that entrepreneurial spark and enable them to truly work ON their businesses, as well as IN them.
This desire to work with professionals and business managers led me back to university; I completed the Masters level Graduate Certificate in Executive Coaching at Royal Roads University – a program renowned for its comprehensive approach to coaching business leaders in every spectrum of the business world. I earned the designation of Certified Executive Coach and the myriad of ways that I can be of service to the professional and business community is just beginning to unfold. I look forward to being a catalyst in moving leaders forward and bringing passion back into their work!
Cancellation and Refund Policy
Up until two weeks prior to the start date of Business Bootcamp for Dentists, a 75% refund of tuition will be granted for unavoidable cancellations. Within 2 weeks of start date, no refund will be issued. If for unforseen circumstances you cannot attend the intake for which you signed up, you will be given credit to attend another intake of Bootcamp.
All products and purchases from this website are final sales. If you are not happy with the product for whatever reason, please contact me personally at coachk@nickellsilver.ca and I would happy to discuss other products you may wish instead. My aim is ensure that you feel you've received value from my products.