Your intuition is one of the most valuable tools in your "boss" toolbox.  When you are under pressure, unsure of yourself or simply inexperienced, your 'spidey-sense' can be turned off. You may not even realize you have it!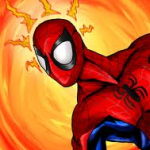 When you are interviewing potential new employees, your intuition can save you from costly hiring mistakes and ensure that you only hire the right people onto your 'bus". Having the right people on your bus translates to a richer work environment, increased productivity, stronger relationship, better customer service, team spirit, and morale and having a team that shares your values and vision.
How do you hone your spidey-sense  so that you can turn it on for an interview? By paying attention to the 3-V's of communication:
VERBAL – What they say. Listen for use of language and words chosen.  Is your candidate able to articulate their thoughts? Is their grammar acceptable? Are they answering your questions directly? Do they finish their sentences? Are they asking intelligent, thoughtful questions? Do they appear authentic or are they performing? Is their language respectful, specific and descriptive? Or do they answer your questions in one word answers? Paying attention to words and language use will give you clues about how you will be able to communicate with this person during daily work, and how they will interact with coworkers and patients.
VOCAL – How they say it. Have you ever asked your spouse if they are mad at you and they answer, "fine!" That's a classic example of how the truth is in the tone. Does your candidate's tone match their words? In a job interview, a calm, neutral tone tells me that this person is professional and confident. Enthusiasm, shyness or disinterest can be picked up in tone. A wise woman taught me the "pass the butter" test.  The tone with which you would politely ask for the butter at a dinner party, is the tone you want to hear from a potential employee in a job interview. Friendly, calm, respectful, neutral. That's the tone your patients will be looking for as well!
VISUAL – What their body says. We all know that the largest percentage of communication is non-verbal. What clues can your spidey-sense pick up when interviewing a job candidate? Sitting up straight shows respect and confidence.  Passive eye contact (without fixing your gaze) shows vulnerability and authenticity. Listening shows interest and a desire to understand. Arms or legs crossed says closed, defensive or over-casual. For a male, legs apart is aggressive. Eyes down or wandering shows lack of confidence, self-esteem or maturity. Fidgeting shows anxiety or nervousness.  Be tuned in to these body language signals from your candidate and be aware of your own body language as the interviewer!
Pay attention to the 3-V's of communication in both your candidate and yourself, when interviewing!  Turn on your spidey-sense and use it as a tool to gather vital information that will help you hire employees with the right stuff!