I recently pulled an advertisement out of a leading dental magazine which was promoting a seminar called "The Business of Dentistry". Speakers at the seminar were a banker, a practice broker, an accountant and a dental sundry supplier. OK. These are people who know something about the industry and may have some relevant information for dentists to be able to run their practices successfully.
My jaw dropped, however, when I saw the line-up of topics!
How to work the best tax strategies
How to sell your practice
A macro view of financial markets & investing
Employee severance obligations
Retirement planning and succession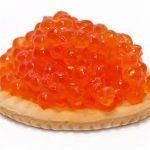 While these are all relevant topics, they have precious little to do with the day to day running of a practice. Too many 'business of dentistry' educational programs focus on these kinds of topics and I feel that it is feeding caviar to a starving person. In my experience with coaching dentists on the front lines, dentists are hungry for skills they need now to manage efficient, smooth running operations. Placing focus on investing, selling, and retirement planning is reminiscent of the business education which (I am told) is all the business training dentists receive in dental school!
In my humble opinion, a better line up of topics for a "Business of Dentistry" seminar would be:
Practice Values – Know what they are, and how to apply them to how you practice; decision-making, hiring, employee management, culture, and day to day operation of your practice.
Know Your Numbers – Keep your accounting current and learn how to read your financial statements to understand all the messages they tell you. Financial statements tell you things you need to know.
Leadership & Communication Skills – You can't learn enough of these! How to show up as a leader & communicate effectively. Know how to develop the leadership qualities that are uniquely you. Know how to communicate in the best and worst scenarios that arise in a typical dental practice every day. Develop your skill at creating an empowering, enthusiastic, energetic team environment.
Systems – From how you sterilize instruments to how you hire the right employees, systems in a dental practice minimize crisis management, set clear expectations and increase efficiency. Systems allow everyone to get on with the job of treating patients!
Customer Service – The patient's experience in your practice determines your practice success with regard to growth, profitability, work environment and a common purpose. You can't put too much emphasis on all the little things that enhance patient experience.
That's my rant for today! The 'caviar' courses have a place for dentists. I do, however, feel that not enough focus is placed on the basic 'meat and potatoes' fundamentals of the business of dentistry first.